EchoStar is committed to bringing the brightest minds to our company.
We are proud to provide a collaborative environment where emerging professionals work alongside experienced innovators to create the future together.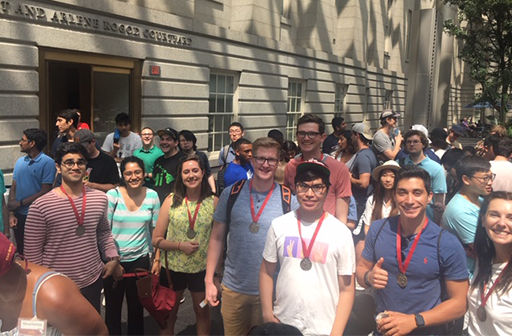 Internships
Imagine working side-by-side with industry leaders in your field of study. Imagine building upon the skills you learned in the classroom and then applying those skills to real-life projects. Now imagine yourself being paid to do just that!
As an Intern at EchoStar and its subsidiary companies, you can expect to learn about our company's position within the fast-paced technology industry, strengthen your teambuilding skills, and add value to ongoing projects and assignments. Here, you'll make meaningful connections with industry leaders, develop the cutting-edge skills you need to become a leader of tomorrow and receive the opportunity to cultivate your creativity and imagination. Our goal is to encourage your professional and personal development in new and exciting ways.
Our intern program also incorporates extracurricular activities such as hiking, scavenger hunts, social events, professional development, and activities that will expand your opportunities for learning beyond the classroom and office!
New Grads
EchoStar hires new graduates who are ready to learn and contribute to a team of professionals making a difference in the industry. You will work in an environment that encourages creativity and risk-taking along with affording you every opportunity to participate in the development of revolutionary technology. We offer many technical and non-technical career paths for motivated individuals who want to be part of an exciting global company.
Degrees Targeted:
Computer Science
Computer Engineering
Electrical Engineering
Network Engineering
Data Analytics
Marketing
Telecommunications
Finance